The Ultimate Introduction to Data-led Design
How to bust your conversion killers and smash your ROI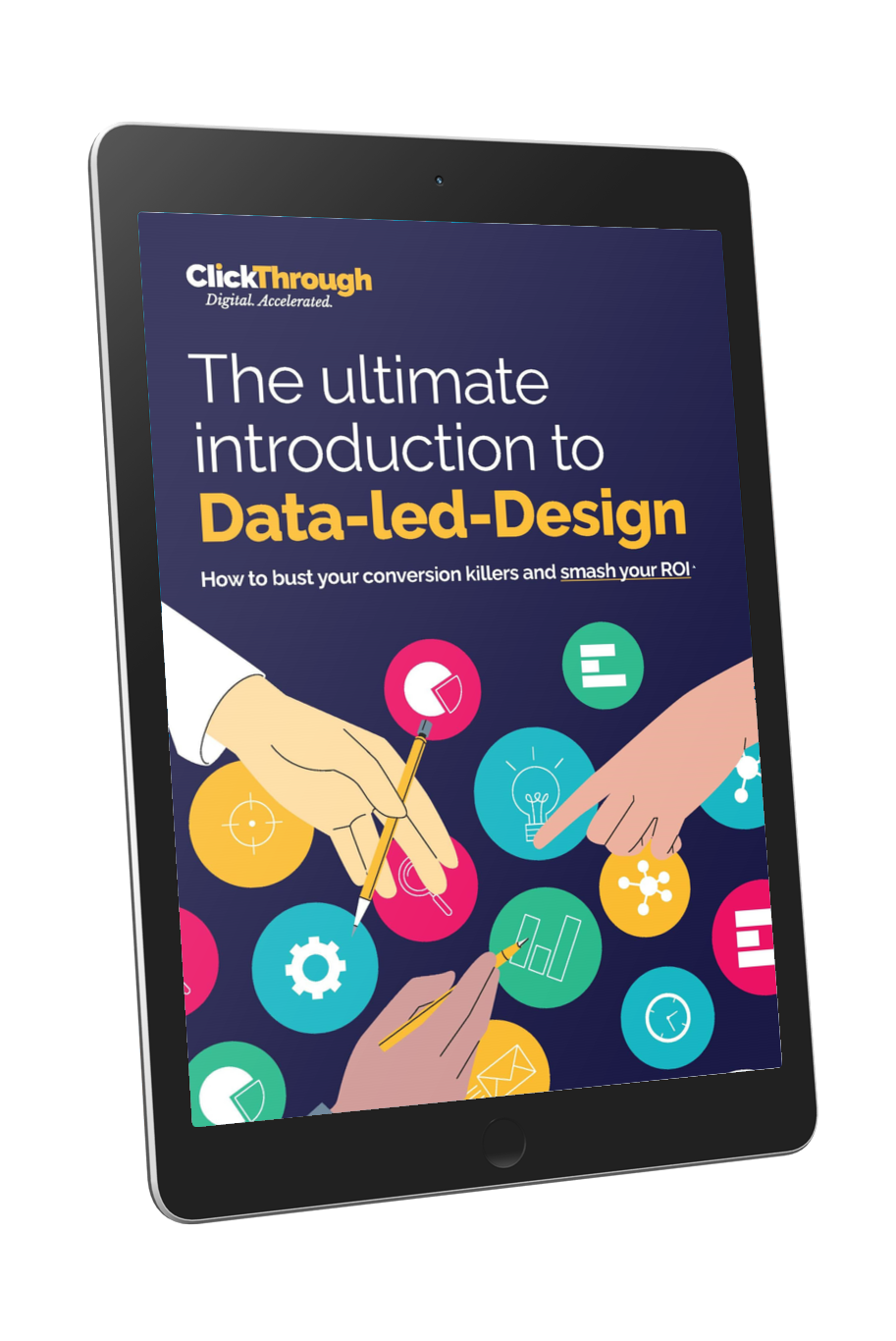 Find out why your own site's user data is the key to unlocking bigger, better conversion rates
What happens when data intelligence meets sophisticated web design? Happier users and an increased ROAS!
Conversion Rate Optimisation, clear user journey pathways and firm calls to action have long been known to drive conversions, but it's time to take this to the next level. Learn how embedding Data-led-Design® (or, CRO on steroids!) across your marketing strategy leads to a better return on your ad investment and more effective campaigns.
Download our Director of Conversion Strategy, Al Rowe's eBook, to find out how re-allocating 10% of your media budget to CRO could lead to a 33% increase in ROAS. You'll learn;
Why your site's user data is the key to fool-proof web design.

What to look at first when optimising your landing pages.

The top conversion killers your site is already falling victim to.

Which software you can use to get a clear picture of how your users use your site.

How to conduct user testing that guarantees clear, actionable feedback (that you can apply across your marketing strategy).
And who said data couldn't be sexy? Download your copy now!